Scholarships at Emory University

As we continue to read through applications for the Emory University Scholars Program, we wanted to take a few minutes to share more about the types of highly-selective scholarship programs available at Emory College, Oxford College, and the Goizueta Business School. When students check the box on their Common Application to be considered for the Emory University Scholars Program, these are the programs they are being considered for. (We invite you to meet current Scholars as well!)
The Emory Scholars Program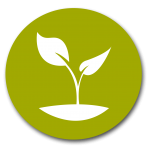 The Emory Scholars Program is a distinctive enrichment program that seeks members who are grounded in the Scholar qualities of intellectual curiosity, creative thinking, servant leadership, communication skills, and commitment to community. The program is unique in allowing its Scholar members many choices in both programming and experiential opportunities, so that they can engage in what most aligns with their personal growth goals and career plans. Scholars regularly engage in events that help each Scholar understand opportunities available to him or her, make plans, reflect on experiences and personal growth and learning, and update plans accordingly. Scholars also benefit tremendously from meaningful engagement with a community of Scholar peers as well as alumni, faculty, and community members. Emory Scholars are full-time students on the Emory College campus in Atlanta and are active participants in the Emory community and beyond, giving of their time, energy, and talents to better their lives and the lives of others.
All Scholars receive a merit-based scholarship such as the signature Robert W. Woodruff Scholarship, the George W. Jenkins Scholarship or other distinguished named scholarships. Most financial awards consist of full tuition, fees, room and board; some full or partial tuition scholarships are also awarded. Scholars are expected to maintain a minimum cumulative GPA requirement (typically a 3.4), meet various expectations designed to enrich their growth and support their involvement on campus, and meet conditions specific to their scholarship type.
The Oxford Scholars Program
The Oxford Scholars program encourages Scholars to grow in their academic and personal development as well as make positive contributions to the Oxford College community. The program includes activities such as dinners with faculty; lectures and discussions about significant literary, historical, or artistic topics; and other events of interest. The cultural component of the program exposes Scholars to a wide range of events in the local area and in Atlanta, such as plays and concerts.
All Oxford Scholars begin their academic journey at Oxford College, in Oxford, GA, for their freshmen and sophomore years. Oxford Scholars continue to Emory College as juniors, where they join the Emory Scholars Program opportunities for their remaining time as undergraduates on the Atlanta campus. (Learn more about Oxford College here.)
Oxford Scholars Program scholarship levels range from $18,000 per year to full room, board, tuition, and fees. All of the scholarships are four year awards and follow the student from Oxford College to Emory College or the Goizueta Business School. Oxford Scholar recipients must complete four semesters at Oxford College before moving to the Atlanta campus. Additionally, Scholars must adhere to the Honor and Conduct Codes and maintain a minimum GPA of 3.4 throughout their undergraduate career. Scholars are expected to be leaders both inside and outside of the classroom and active participants in Oxford Scholars events and discussions.
The Goizueta Scholars Program
The Goizueta Scholars Program is awarded to exceptional students who have indicated their interest in pursuing a Bachelor in Business Administration (BBA) on their application. The Goizueta Scholars Program is run by the Goizueta Business School, but students begin their career in Emory College along with the incoming freshman class. Goizueta Scholars have the opportunity to enroll in special business scholar seminars, even as a freshman, and participate in an extensive array of leadership and professional activities. The Goizueta Scholars build a community that spans all four years and are in a position to interact with some of the most admired business executives in the world. Additionally, Goizueta Scholars are advised personally by the Dean of the BBA program and given access to a wide variety of ongoing Goizueta resources, including internships, mentoring, and other career services.
The Goizueta Scholars award will support four years of undergraduate study, including study-abroad options, and ranges from half tuition to full tuition and fees. Goizueta Scholars also have guaranteed admission to the business school and priority access to business classes during class registration.
We invite you to meet current scholars as you continue to learn about the scholarship opportunities at Emory University.
Don't hesitate to connect with us by posting a comment to this blog, tweeting us @emoryadmission, or emailing us at admission@emory.edu. We look forward to hearing from you!
Note that Scholar Program invitations and any associated merit scholarships are subject to change from year to year. Please visit our website for the most up-to-date information and to learn more about scholar program opportunities.
Save