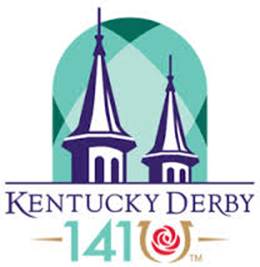 I think it should be clear by this point that Southerners love any excuse to get together, eat good food, and tell stories. While I realize ours is not the only region that does this, I like to think that Southerners do it with a widely recognized and appreciated gusto and style. Otherwise, why else would they call it "Southern" hospitality? With this in mind, it should come as no surprise that we love the month of May for its lovely weather, plethora of festivals, and Derby Day! If you are not familiar with celebrating the Kentucky Derby, then let me assure you that it is not just for horse racing fans and aficionados. It is for anyone that enjoys an excuse to dress up, pull out old family recipes, and share in a regional community event.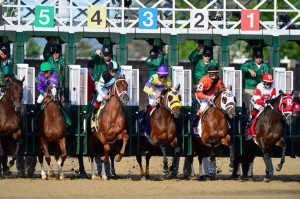 Derby parties of all kinds are a staple in Southern cities during the days surrounding the Kentucky Derby. I remember my parents, relatives, and neighbors throwing Derby parties when I was growing up that would start in advance of the race itself and last well into the evening. The men wore Seersucker suits and bowties while women wore sundresses and huge hats. This has long been the traditional Derby celebration attire, and to this day it is still the required attire at the race itself, as well as at many local Atlanta restaurants that host Derby parties. Ironically, the "main event" of these parties, the race itself, only lasts a few minutes each year, thus inspiring its moniker, "The Greatest Two Minutes in Sports," leaving the rest of the evening to conversation, conviviality, and of course, eating the aforementioned great food. I think these community gatherings are part of why this event has become widely valued in the region, even by those who care nothing about horses or racing the other 364 days of the year. There is a sense of tradition and consistency to the way this event is recognized and celebrated, and it is another occasion to bring together friends and family.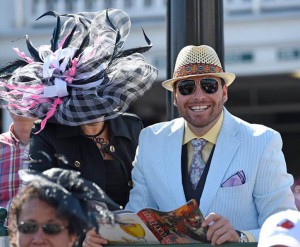 Lest you think Derby Day celebrators and participants take this whole thing a little too seriously, wait until you see the names people give their horses racing in the Derby! Just to give you a flavor for this year's contenders, we have Dortmund, Frosted, Materiality, Danzig Moon and many more. Audacious hats are still a strict tradition but these days, a lot of women make their own Derby hats, whether for a party or a hat contest. Men defy the fabric color wheel with suits and socks in colors that should just never been seen together. Mint leaves that were harder to find than a good pair of jeans are muddled with skilled hands (for those that don't get this reference, mint leaves are used in the famously traditional Derby drink, the Mint Julep, and become a prized commodity in the days leading up to the race). Pimiento cheese and deviled egg recipes are compared with critical culinary eyes, and tales of past Derby parties and races are recounted with zest and nostalgia.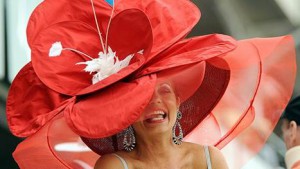 But all of this comes to a stop at 6:24PM on Derby Day. Yes, that is when the race starts. Not 6:15 and not 6:30, but quite literally 6:24PM. Don't ask me why. And for the next few minutes, all Derby goers and watchers hold their breath with the hope that this year's race will be the beginning of history in the making. As some of you may know, the Kentucky Derby is the first of three races that make up the Triple Crown. Winning all three races is considered the greatest accomplishment in the equestrian sport. Let's hope we have a tough Derby winner this year because there has not been a Triple Crown victory since 1978, although 13 horses since then have won the first two races, only to fall short in the third. Perhaps 2015 is the year for a new Triple Crown! So wherever you end up this weekend and whatever you are doing, just remember that the 141st running of the historic, annual Kentucky Derby horse race will be this Saturday evening, May 2, at 6:24PM.
If you find yourself in Atlanta or another Southern city during the upcoming Kentucky Derby weekend, I recommend finding yourself a happenin' Derby party to attend. If you're at home, you can plan your own Derby party with expert guidance from the Kentucky Derby coordinators, themselves. If you're visiting Atlanta during another part of May, fear not, because there are plenty of great events taking place throughout this entire month. I've highlighted a few below that I hope will make your visit to Atlanta and Emory University even more memorable!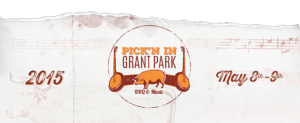 "Grant Park BBQ" in Historic Grant Park. Friday, May 8-Saturday, May 9.
Grant Park is another of Atlanta's great neighborhoods (similar to Virginia-Highland from last month's entry) steeped in history and tradition. Atlanta residents who call this neighborhood home are some of the city's most active members in conservation and sustainability efforts. Don't miss a chance to experience a variety of homemade BBQ from Atlanta's proud citizens in the much anticipated BBQ competition. There will be two stages hosting live musicians throughout the entire event, an Artist Market with over 60 vendors, and plenty of activities for all.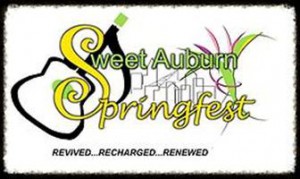 "Sweet Auburn Springfest" in the Sweet Auburn District. Friday, May 8-Sunday, May 10.
Informally known in the city as the birthplace of Martin Luther King, Jr., this single avenue is home to much history and activity, including this festival, which is one of the largest outdoor festivals in the Southeast. The entertainment includes local and well-known musical and dance acts as well as a walking tour through the district, which includes many historic sites, like the Martin Luther King, Jr. National Historic Site and the Center for Civil and Human Rights. Plenty of food and drink are available at the renowned international food court as well.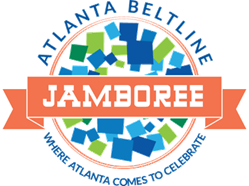 "Atlanta BeltLine Jamboree" in Washington Park. Saturday, May 16 from 2-8PM.
If you are not already familiar with the Atlanta BeltLine Project, then I am excited to introduce you to Atlanta's most recent internationally-watched initiative! Inspired by the master's thesis of the Georgia Tech student and native Atlantan, Ryan Gravel, this project is revolutionizing the economic development, transit, and housing of the communities it is connecting in its circuit around the Metro Atlanta area. In just the span of a few years, the BeltLine has become a household name, a regular destination for locals and tourists alike, and beloved part of our community landscape. So with that in mind, I encourage you to check out this inaugural event taking place on the Westside Trail Corridor. There will be entertainment of all sorts, live music, food and drinks. No better way to spend a nice May day!
"Atlanta Jazz Festival" in Piedmont Park. Friday, May 22-Sunday, May 24.
Widely recognized as one of the best annual events in Atlanta and an absolute favorite for residents, this is a can't-miss festival if you are visiting Atlanta over the Memorial Day weekend. Starting at 7PM on Friday and running well into the night on Sunday, there will be multiple stages around the park hosting famous Jazz legends as well as new, up-and-coming musicians. Similar to many other Piedmont Park based festivals, there will be a traditional Artist Market if you are looking for some new collectibles. There will also be a variety of food and drink offered throughout the park. A tip from me to you: parking can get hairy around Piedmont Park during this busy weekend so Uber is a great option for getting to and from the festival. You can also use MARTA (Atlanta's public transportation system) since both the Midtown station and the Arts Center station are about equal walking distance to the park.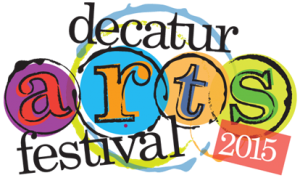 "Decatur Arts Festival" in downtown Decatur. Saturday, May 23-Sunday, May 24.
Hopefully our March entry on Decatur has you intrigued and excited about what this great area of Atlanta has to offer, so there is no better time to visit and see for yourself than during this beloved annual festival! Music, art, food and drink make for a great introduction or (revisit) to this unique neighborhood.
'Til next month!
Farish Jerman 11C*
Senior Admission Counselor
Emory University
Office of Undergraduate Admission
*Emory uses these abbreviations to designate graduation year. For example, Farish graduated from Emory College of Emory University in 2011.
Don't hesitate to connect with us by posting a comment to this blog, tweeting us @emoryadmission, or emailing us at admission@emory.edu. We look forward to hearing from you!