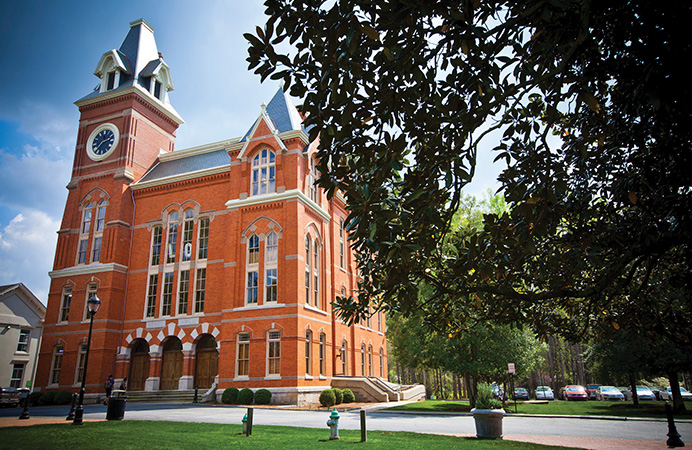 As my 30-year Oxford College reunion quickly approaches, I'm amazed at how long Emory has been a part of my life. As a 1984 Oxford and 1986 Emory College graduate, 12-year Oxford Admission Counselor and current 7-year Emory College Admission Counselor, Emory and I have been attached at the hip for a long time. As I recall my Oxford experiences 30 years ago, they are some of the same experiences that students talk about today: intimate classroom environments where you're encouraged to express your opinions, leadership opportunities that allow you to shine and put your best foot forward, and faculty interactions that enable you to get to know faculty on both an academic and personal level (imagine playing a pick-up tennis match with your History professor two weeks into your freshman year… that's exactly what happened to me…and I won!), and, finally, 900 amazing classmates who you'll befriend and keep in touch with as all of you automatically continue to Emory's main campus in Atlanta for the last two years of your Emory experience, friends that you'll ultimately have for life. If you want that type of environment for the first two years of your Emory experience, then Oxford College may just be the place for you.
As myself and my colleagues at Oxford and Emory College colleagues are in the throes of reading thousands of applicants to Emory, (by the way, we don't read "applications" at Emory… we read "applicants," i.e. real people), I am constantly reminded about how important the right "FIT" is in the college search process. To have one university with two very unique options for entering freshmen is unheard of today.  Even more unique is the fact that at the heart of this major research university is the liberal arts. You don't know how many times that I've seen parents and students leave campus with huge smiles on their faces when they learn that they can still major in Music or Philosophy and still be admitted to Medical School, or that Emory graduates gain employment easily with an English or History major… any combination of interests is encouraged here. College is the place to follow your passion, it's the place to explore, it's the place where you will transform the most in just four years—Emory embodies all of this and more.
Thirty years ago, I was student at Oxford College. I struggled in Calculus but made A's in English. I didn't like Geography, but learned to love Psychology.  I was asked to be an Intramurals leader because someone noticed I liked sports, and was chosen as a Spanish tutor because a teacher thought I spoke and wrote Spanish well. Oxford offered me the chance to do it all, and I took the plunge… and made the biggest splash of my life.
Save